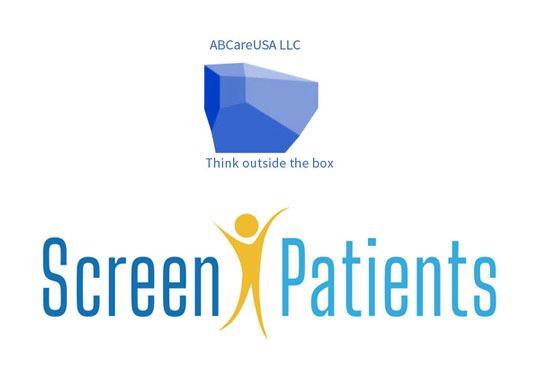 ABCareUSA launch their new screening service
ICE Health Systems is pleased to announce that we are providing our health record and data management system to: ABCareUSA in the launch of their new proprietary screening service.
The service launched today, Monday December 14, 2020 for healthcare providers along with other clinics and industries throughout the country. Providers can now provide patients with a rapid screening test for Covid-19 at little or no charge. "It is an excellent service for patients and staff to safely return to a new normal as well as the aiding in prevention of further spread of the virus" stated Robert Zatyrka, Founder/CEO of ABCareUSA.
This important service is being made available through the website www.screenpatients.com
Dental clinics and most industries throughout the United States are now able to register with ABCareUSA to provide the service.
Contact Bobz@abcareusa 413-570-5262 Or Abbe@abcareusa 847-738-7525 for further information or begin providing service to staff, patients and employees.
Back to Newsroom