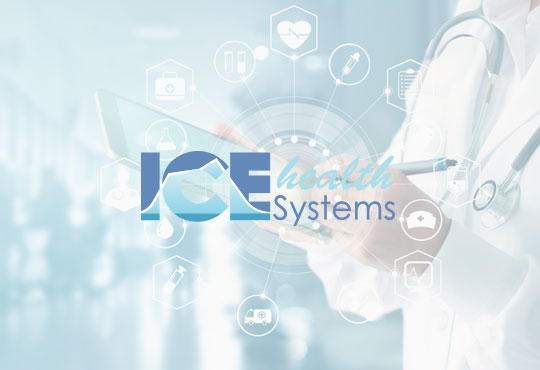 Dentistry Schools Move Forward with New Health Record System
Better health care delivered more efficiently is the outcome of a new electronic health record system that dentistry schools at the University of Michigan, University of North Carolina, and University of Pittsburgh have developed in a unique collaboration with ICE Health Systems and Internet2.
Ann Arbor, Mich., January 31, 2017 – Better health care delivered more efficiently is the outcome of a new electronic health record system that the University of Michigan School of Dentistry and two other academic dental schools have developed in a unique collaboration with software developer ICE Health Systems and Internet2.
Dental schools at the University of North Carolina and the University of Pittsburgh joined U-M five years ago in a quest to create the next generation of electronic health records for the specialized requirements of academic dentistry clinics. After the universities chose ICE as the software developer, they enlisted Internet2 and its NET+ initiative to serve as the facilitator between the universities and the software company as they created an advanced, entirely new system.
In December 2016, the University of Michigan signed an agreement that moves the process into the implementation phase, with the launch expected in 2018.
Dr. Lynn Johnson, associate dean for faculty affairs and institutional effectiveness at the U-M School of Dentistry, said the system provides an array of new electronic tools that will help dental school faculty and students deliver high-quality health care more efficiently from a patient's first contact throughout all phases of their treatment. Functions include patient scheduling, diagnosis, creating a treatment plan, measuring treatment effectiveness, billing and managing appointments. It also supports the schools' research in order to improve treatment for future patients. By allowing key health care providers to more easily monitor data and results along the treatment path, it ultimately creates better and faster care for the patient. "It's all about improving health. That's the bottom line," said Johnson, who led the project for U-M.
ICE, with locations in Henderson, Nev., and Calgary, Alberta, has more than a decade of experience designing and delivering electronic health records and software within the dental and medical communities. Its latest collaboration with the three universities has produced a robust new way of meeting the needs of the many stakeholders involved in academic dentistry as well as private and group practices. The system centers on the patient, but it also seamlessly improves the efficiency of dental students, faculty, clinic business managers and support staff. It also assists researchers, who can analyze data in real time, whether it be about disease progression, treatment outcomes or best practices in clinic efficiency, billing or other related operations.
While using the latest information technology, developers also looked ahead to anticipate future needs as technology evolves. The system is cloud-based, which allows users to securely access patient records from anywhere in the world with multiple types of electronic devices. An important part of the development was extensive security testing to ensure the privacy of patient information.
"Collaborating with leading dental schools has given ICE the opportunity to listen to the needs of the academic community, understand administrative and clinical workflows, and develop innovative products that meet the specific needs of the health care profession," said Dr. Mark Genuis, CEO and chair of ICE. "Providing world-class education, enabling hands-on student instruction, improving patient care through increased communication, evolving the way in which healthcare is delivered and significantly advancing research are the underlying values driving the project."
Johnson called the inclusion of experts from Internet2 the "secret sauce" that helped streamline and navigate the complex challenge of collaborating on delivery of a high-quality, patient-critical, cloud-based solution. Internet2 is a not-for-profit partnership of more than 300 leading research and teaching institutions working with regional and state education networks, innovative private-sector technology providers and research labs, and other partners both nationally and globally. Internet2 helps research and education organizations solve shared technology challenges in support of their education, research and community service missions. Johnson said the organization's program managers are well-versed in navigating complex projects like the software development process undertaken by the three universities and ICE. They provided guidance on cloud security, legal agreements and many other critical issues, she said.
"The talent and skill of the nation's leading research universities is unmatched anywhere in the world. Internet2 was founded over 20 years ago to bring them together through technology, practices and policy recommendations to leverage that capability," said Shelton Waggener, Internet2 Senior Vice President. "The NET+ ICE project shows what can happen when vision, mission and values of these institutions align with the operational capabilities in the private sector to deliver truly impactful technical solutions. We are particularly thankful for the leadership shown by University of Michigan's dental school in bringing these results to the community."
Johnson said the software development over the last four years has required hundreds of hours of planning and design activities, both within the three university schools of dentistry and among the several international stakeholders. Dental students, faculty, staff and administrators guided the software development by contributing "user stories" that listed requirements they would need from the new system and why they would need them. Working from those discussions, developers then set about making a system that would efficiently incorporate the numerous and varied needs of the users.
With myriad details to be worked out over the last four years, it was a difficult process but the end result is the reward, Johnson said. "This will touch every patient, every student, every faculty member who works with students in clinics, or sees patients. It will touch all the staff that have anything to do with patient care. And future research will benefit as well," she said. "It was time for a major step forward in technology and this is it."
The system has been designed for flexibility and modifications moving forward. As dentistry and dental education evolve in coming years, the system will evolve with it, Johnson said.
About University of Michigan School of Dentistry
The U-M School of Dentistry is one of the nation's leading dental schools engaged in oral health care education, research, patient care and community service. General dental care clinics and specialty clinics providing advanced treatment enable the school to offer dental services and programs to patients throughout Michigan. Classroom and clinic instruction prepare future dentists, dental specialists, and dental hygienists for practice in private offices, hospitals, academia and public agencies. Research seeks to discover and apply new knowledge that can help patients worldwide. For more information about the School of Dentistry, go to: www.dent.umich.edu.
About Internet2
Internet2 is a member-owned advanced technology community founded by the nation's leading higher education institutions in 1996. Internet2 provides a collaborative environment for U.S. research and education organizations to solve shared technology challenges, and to develop innovative solutions in support of their educational, research and community service missions.
Internet2 also operates the nation's largest and fastest, coast-to-coast research and education network, which as of October 2016, has moved over one exabyte (one billion gigabytes) of data. Internet2 serves more than 90,000 community anchor institutions, 317 U.S. universities, 70 government agencies, 43 regional and state education networks, 78 leading corporations working with our community and more than 61 national research and education networking partners representing more than 100 countries.
Internet2 offices are located in Ann Arbor, MI; Denver, CO; Emeryville, CA; Washington, DC; and West Hartford, CT. For more information, visit www.internet2.edu or follow @Internet2 on Twitter.
About ICE Health Systems
ICE Health Systems is an innovative Electronic Health Record and Practice Management System whose development has been driven by a distinguished group of dentists and physicians representing a number of specialties in both university and private clinics. ICE Health Systems is a user-friendly practice management solution. Using cloud technology, this system supports the first multi-disciplinary practice management service providing integrated professional communications and continuous system enhancement.
Back to Newsroom