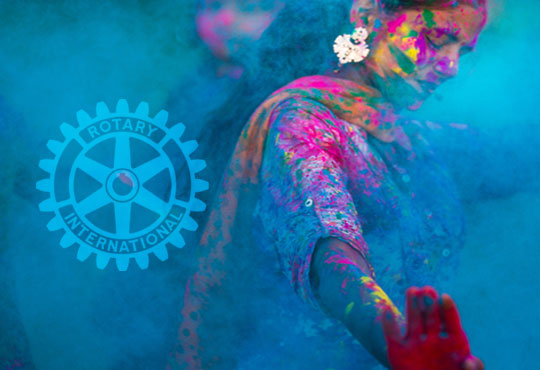 And for a touch of positive news...
ICE Health Systems has been developing a partnership with Rotary International throughout the past year. The partnership has been making its way through the various channels and we have recently been informed that the approvals are "in" and that we can begin our project formally, deliver services and build on the original project.
The project is to provide Primary Preventative care using Electronic Medical Record keeping and Telemedicine services using ICE Health Systems' services to the town of Sarurpur, India. Calgary based physicians and volunteers Dr Bhavini Gohel, Dr Allison McQueen and Chris Coupal are customizing and designing so that we can be up and running by the end of this year. Using ICE health Systems as the back-bone we will deliver a Primary Preventative screening program to all villagers in Sarurpur and enable the doctors to connect with specialists in New Delhi. We will also be capturing data about common disease processes which will then inform us of future projects needed in the village to target common diseases. This has been a welcomed project from the physicians and local partners in the village.
Unfortunately COVID-19 hit….And 1.3 billion people in India are now in lock down and unable to leave their homes. Many are shuttered in place suffering and without access to basic medical care. In Sarurpur they were also forced to close the hospital. Shortly thereafter ICE Health Systems received an email from the lead physician of CHILD Foundation Dr Bhavini Gohel on the project requiring that we move the timeline from 9 months out to 9 days out so that we can provide Record and Telemedicine services to the community of Sarurpur. We are pleased to report that we are on track to provide the EHR and telehealth services they require, within the timeframe requested by the physicians. The people will get care and access to professionals without leaving their homes. With the ICE Health Systems able to work well over data as well as internet connections, virtually all of the people in the village will have access. We are more than pleased, grateful and proud of our wonderful team of professionals who make this possible and are quite comfortable stating that this is a service and service level few if any other systems could deliver.
Our ability and willingness to step up has not gone unnoticed. Rotary has communicated about the sad reality that we will only be serving a village of a few thousand when there are 1.3 billion people shut in. They asked if we would be able to expand services throughout the country if Rotary was in a position to provide funding. Indeed, another feature of ICE Health Systems is its ability to scale to this level and beyond. So we were able to welcome the request. Simultaneously the Rotary Foundation has created a new mechanism for rapid access to funds for the COVID-19 pandemic.
One does not know if this opportunity will proceed but the good people at Rotary are quite motivated and have started working to secure funding and relationships to expand the project. We will be pleased to report on their progress. At the present moment, however, We are pleased that people will access care, suffering will be lessened and lives will be saved due to the leadership of the good volunteers at Rotary, the wonderful physicians and our outstanding team and the guidance and leadership of the Collaboration for health IT. May many such projects arise
Back to Newsroom