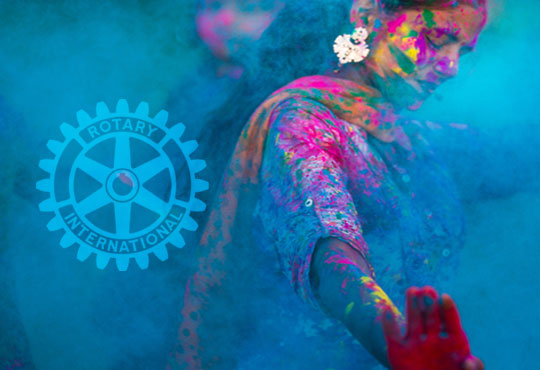 Extending Healthcare Services to Rural Communities in India during the COVID 19 Pandemic
In collaboration with Calgary-based ICE Health Systems and Rotary Club of Calgary Centennial, CHILD Foundation today initiates a tele-medicine project to provide basic healthcare services to rural communities in Baghpat District, Uttar Pradesh, India.
When COVID-19 began hitting countries around the world in February of this year, the result was national lockdown and physical distancing – new terms, which quickly became household names and standard practice.
In India, rural clinics and hospitals without isolation rooms, ventilators, and Personal Protective Equipment (PPE) to treat COVID-19 patients were ordered into shutdown. The tragic result was that many rural communities were left without access to even basic healthcare. This has strongly affected the patients of Maya Devi Hospital – a project which originated through the efforts of CHILD Foundation, with support from Rotary and others.
Thanks to a tele-medicine project that has been under development for more than a year, patients can now use this system to consult with medical professionals online.
When the project was envisioned in early 2019, its primary goals were to improve healthcare services in a rural community in Baghpat District by implementing centralized health record management at the Maya Devi Hospital, and to extend its reach to nearby rural communities.
The partners began planning the tele-health project in the pre-coronavirus era. It was slated to start in late 2020, with the expected approval of a C$92,000 Global Grant from Rotary International. This project received initial funding commitment and assistance from the Rotary Club of Calgary Centennial, with support from the Rotary Club of Calgary, and the Rotary Club of Calgary Sarcee.
Child Foundation, Rotarians, and ICE Health Systems realized the importance of speeding up this project in the COVID 19 environment. Organizations got down to work to find a solution to advance the venture, and these efforts paid off.
Basic elements of the project have been implemented, and tele-medicine service goes into operation in the week of May 11, 2020. As a result, rural communities will have access to some level of healthcare even during the COVID 19-related lockdown.
CONTACTS
Dr. Anil Jain
(403) 870-7320
drjain.rotary@gmail.com
Dr. Bhavini Gohel
(403) 971-4498
Bhavgohel01@gmail.com
Dr. Mark Genuis
(403) 606-9444
mgenuis@icehealthsystems.com
Back to Newsroom