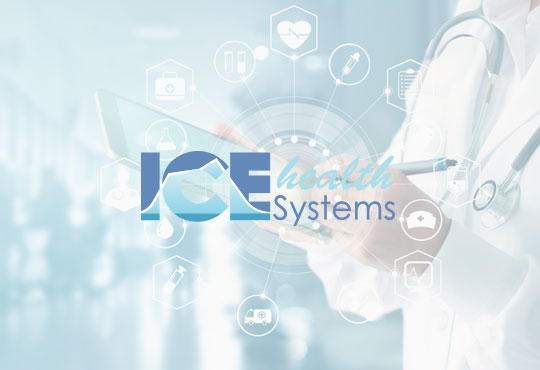 ICE Health Systems Featured as "Startup of the Week"
We are pleased to bring you a recent article featuring ICE as Startup Company of the Week. The article below was featured in last week's issue of the Calgary Herald and appears as it was originally written by the Herald's Lloyed Lobo.
March 1st, 2013 – "Education as we know it is being disrupted – class attendance, in-person participation and on-campus commitment is quickly being replaced by online interaction. According to a new report by Global Industry Analysts, Inc. (GIA), the global e-Learning Market is expected to reach $107.3 billion by 2015.
Putting Calgary on the on the global e-Learning map is ICE Health Systems, an online learning and practice management system that is designed specifically for healthcare.
With big names such as Alberta Health Services, State University of New York at Buffalo, and University of Michigan, to name a few, this Calgary-based company appears to be a market-leader in the healthcare e-Learning space.
We recently talked to the CEO, Dr. Mark Genuis, to learn more.
How did you come up with the idea for your startup? Was there an "ah-ha" moment?
Through a series of discussions and meetings with physicians, dentists and first responders throughout North America, we found a real market need and decided to develop the idea.
What has been the biggest challenge so far?
1. Rapid development to meet market demand. 2. Credibility as a new and next generation product in a traditionally conservative marketplace.
Are there any key individuals outside of your organization that have been of great help to your startup?
This project involves hundreds of people who are passionate about enhancing healthcare delivery, learning and research worldwide, including investors, healthcare professionals, suppliers, professors and others involved in the area. The participation of the investment and professional communities has been key to our success.
What's new with your startup that we can share?
We recently signed a five-year agreement with Sunrise Benefits and its subsidiary corporations to license our software for use in their current group of dental offices as well as future offices they contract with.
We also launched a program in affiliation with the University at Buffalo, School of Dental Medicine to help dentists around the world who wish to further their education and skills in the field of Orthodontics. Participants will complete annual course modules and clinical experience over a three-year period leading to a certificate for each year completed. One main advantage of the technology is that dentists can complete the program without incurring the expense of closing down their practice and relocating.
Personally, do you think it is more difficult to raise capital or find the right talent?
When you're disrupting a market, the greater challenge is the capital required to do it well. We've raised $17 million and we are now raising an additional $5 million. This $5 million will take us to the position of being cash flow positive as we are now prepared to grow in the market and have both the product and relationships required to do so.
What has contributed to your success to this point?
Learn, learn, and learn. Understand that your starting position on everything from product to market, ownership to management, will likely change a great deal… and more than once. Keep learning so that you can keep ahead and have a chance to serve well.
What made you choose to go down the path of entrepreneurship?
For me, it has always been the opportunity to contribute to society in the greatest way possible. I believe that if I push myself, we can truly make a great difference in the delivery, research and education of healthcare, which means contributing positively to the health of people.
What are your thoughts on Calgary's startup community?
Calgary is a great place to start a company with a balance between the "go for it" atmosphere and the conservative approach of large and established businesses. This forces a startup to be more thorough in its approach.
What's your ask right now? What do you and your startup need?
Cloud technologies have enabled us to compete very effectively with companies of any size and financial strength. We are now winning customers with regularity and are becoming a success story in the healthcare space. We're looking to add a few developers to our team and we're also raising capital as we have recently secured some important deals and require the capital to "get us there" to launch these large customers."
Lloyed Lobo covers Calgary's tech startup community. He is a Partner at Boast Capital and the VP of Community Evangelism at Startup Calgary.
For more information on this article or to view it in on the Calgary Herald website, visit: http://blogs.calgaryherald.com/2013/03/01/startup-of-the-week-ice-health-systems/
Want more ICE? Stay connected – follow us on Twitter @ICEHealth or subscribe to our YouTube channel ICE Health Systems .
Back to Newsroom